Hello, I am Divya Hebbic the proud owner and director of Angel wings day care and Montessori. I'm so grateful to have a loving family to go back to at the end of every day,which includes my husband Godwin, my 15 year old daughter Gianna, my 1 year old dog Dana and my mom Gracy. It makes me really happy to say that I have a second family here at Angel wings who are dedicated hard workers that never fail to make me proud.
I am fortunate enough to be born in a family full of teachers.
My mom was the person who introduced me to the world of teaching by bringing me to the school she taught in.I started my own teaching journey in the year of 2008 when I completed my bachelor of education. After I had completed that, I was thrilled that I had gotten offered a job at a school in India. In 2011 I came to Canada and I was offered a Job at a prechool close to my old house.
I worked there for 3 years until i made a brave move to start my own day home which had grown tremendously. I got to meet so many precious little faces! After 5 years we decided to move to our current home and start a day home there where i also got to meet so many different families and their little ones.This is when i decided that i wanted to grow and take a bigger step in my life, I bought Angel Wings Daycare and Montessori in Chocrane, and now i'm here as the owner and director of my dream school with my amazing staff and joyful little smiles.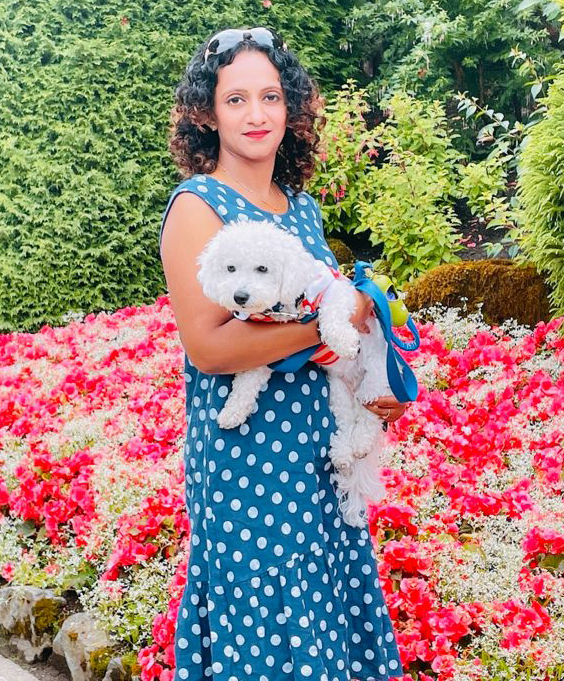 EDUCATION
Bachelor of degree in economics.
Bachelor of education
Major in psychology
Montessori foundation course
TRAINING
Healthy boundaries for little bodies and minds, Family violence and child abuse, Mental toughness,
Strategies for speech and langauge development etc.