Angelwings Daycare is founded and owned by a dedicated, highly experienced early childhood services provider. As a trusted local, independent service, we offer wide-ranging daycare services from full-time, part-time, after school care, summer camps, drop-in, infant, and toddler care. Our team of educators has one thing in common with you- they love your child. Our highly experienced and dedicated team includes early care graduates, trained educators, and other staff from the local area.
Angelwings Daycare is a fully licensed and accredited daycare centre located in Cochrane, Alberta.  We are committed to creating the most conducive atmosphere for children between the age groups of 19 months to 6 year olds where they can explore, learn, and have loads of fun. We aspire to be the preferred child-centered community in Cochrane by offering top-notch play-way learning in an inclusive, nurturing, and warm ambiance.
It is our mission to support children of different age groups in their social, emotional, physical, creative, and intellectual development. Our daycare centre is equipped with a spacious outdoor play yard and a cheerful and bright indoor space. We focus on keeping the little ones actively engaged with a wide range of creative age-appropriate activities.
We seek to achieve our mission by fostering connections and collaboration between our staff, educators, families, and children.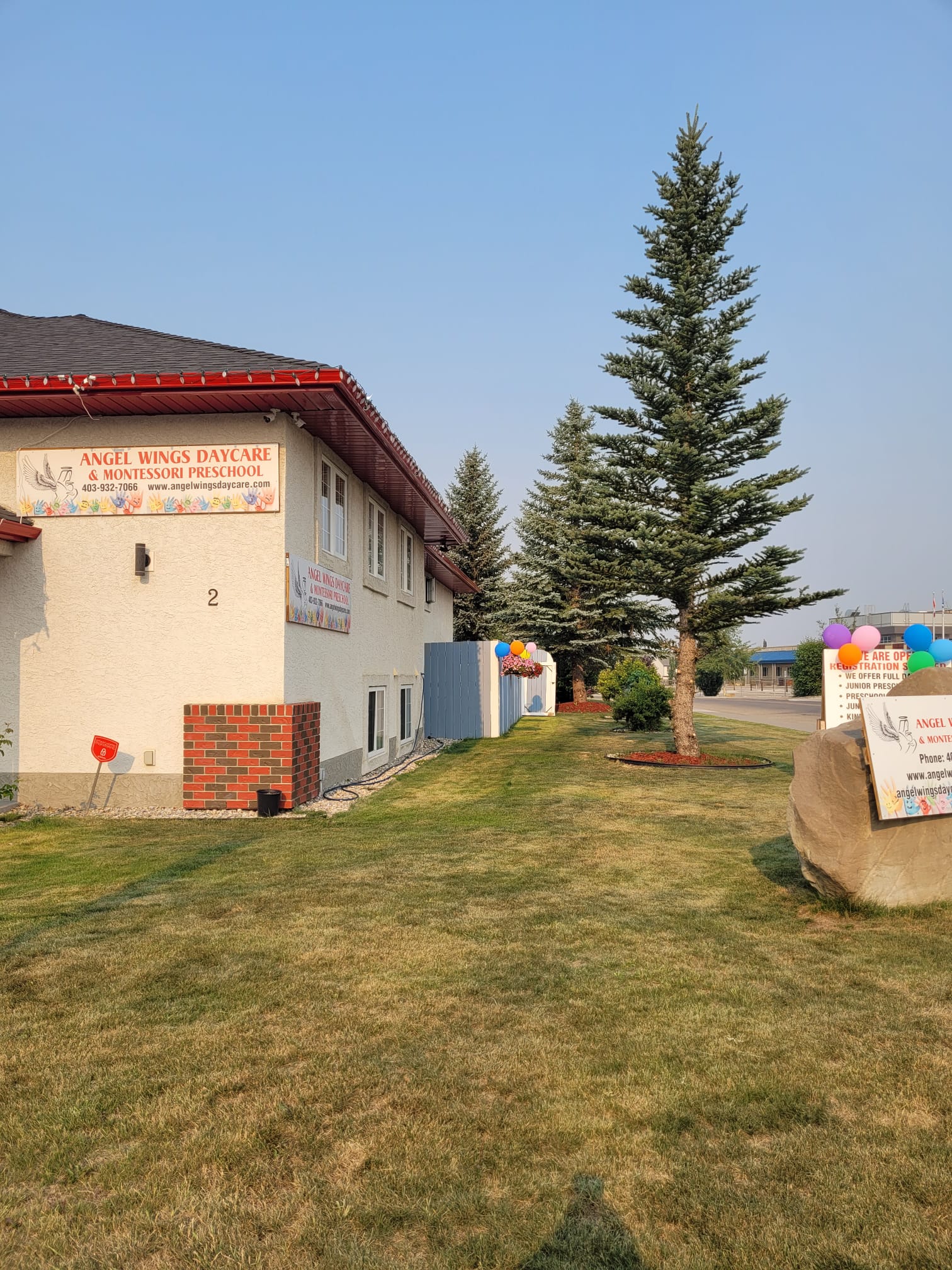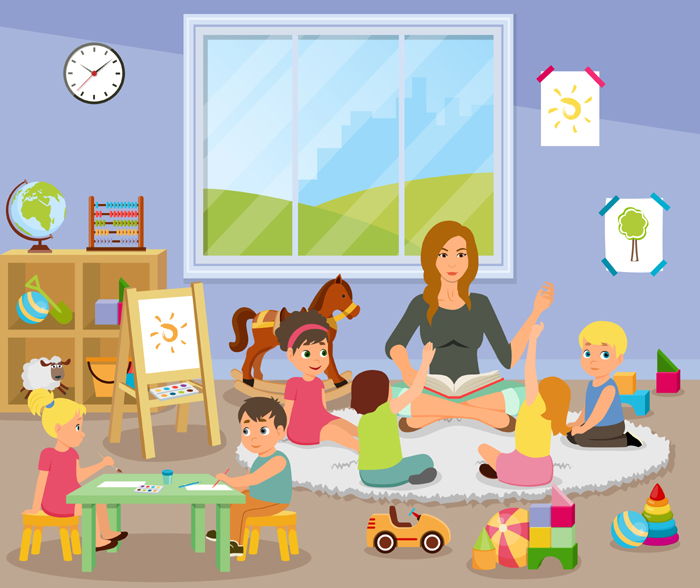 What we care about
We deeply care about your child and understand your requirements and concerns for your child's safety and well-being. Angelwings is built on a thorough understanding of how children learn, grow, and develop. While we have trained experts who know how to cater to your child's emotional and social needs, we work with you closely to design a stimulating environment and fun ways to learn.
As a fully-accredited and licensed daycare centre in Cochrane, we are committed to an inclusive, safe, warm, supportive, and productive setting for your children. We love diversity and are excited to welcome families and children from varied backgrounds. With a spacious outdoor playground and cheerful indoor spaces, our daycare centre is sure to keep your little ones happily engaged while you attend to your commitments without having to worry about their safety.
Why choose Angelwings Daycare? 
At Angelwings, our focus is on play-way learning and on facilitating a conducive atmosphere where children are able to explore new things every day. We have a highly trained team competent in fostering the potential in your child backed by a nurturing, enriching, and safe environment. Children of varied age groups have the opportunity to connect and interact with each other to develop their social skills while discovering exciting things daily.
What sets us apart?
Angelwings is a unique daycare centre founded on the tried and tested principles of play way and early childhood learning. All our efforts are geared up to accomplish our mission of providing the best platform for children of different age groups and backgrounds. Our keen focus on the following aspects of learning and development set us apart:
Play-based learning
Language development
Cognitive development
Special development / emotional intelligence
Physical development