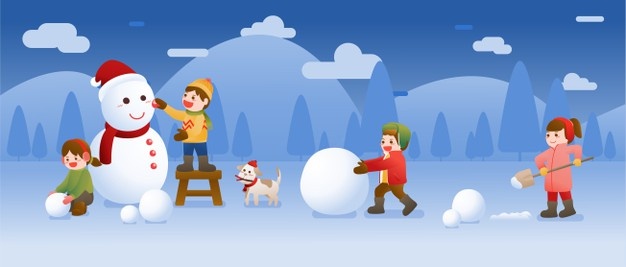 Winter Concerts:
If you have booked a seat at our winter concert, please remember that we require you to complete the AHS COVID19 daily checklist, wear a mask, and send proof of vaccination or a negative COVID test (72 hours) prior to you entering our school. For those who chose not to attend, Ryan (Shiloh's dad) has very kindly offered to set up a live feed that you can join via zoom. The link, including an explanatory letter will be sent out the week of December 6th; there will be an opportunity for you to share the link with loved ones so that they can watch too- even grandparents! We are so grateful to Ryan for offering this for us.
Winter Concert attire:
Please bring in a Santa hat for your child to wear during the concerts. Please write your child's name inside the hat, and bring the hat in no later than Friday, 10th December. 
Applesauce fundraiser:
Jars of applesauce, made from the crab-apples in the back yard, will be ready to buy on December 13th. The jars will be $10:00 each: half of the money raised will go to the food bank for our First Nation neighbours, and the other half will go towards new materials for the school.
Stuff A Back-Pack:
We have a brand-new backpack that we would like to stuff for a local elementary aged child in need. If you would like to donate a small item to go into the backpack that would be so kind. Items such as: peanut free snacks, colouring pencils, exercise notebooks, markers, etc. Thank you!
Sound of the Week:
December 6th:       "m" as in mouse, marbles, marshmallows.
December 13th:     "n" as in nail, November, never.
Please remember to put the object/picture in a named, Ziplock bag.
Birthdays in December:
If your child's birthday falls in December, and you would like us to celebrate it in class, please let us know and we will forward details.
Important Dates and School Closures:
Last day of preschool (half day programs): Friday, December 17th.
Last day of daycare:                                             Thursday, December 23rd.
Daycare and school re-opens:                    Monday, 3rd January 2022.
Please note that the centre is CLOSED between Christmas and New Year, from the 23rd of December, to the 3rd January.
We would like to wish you a very Merry Christmas, Happy Holidays, Seasons Greetings, and a happy, safe, and healthy New Year. Thank you for supporting our centre through the most frustrating and worrying of times. We couldn't have done it without the smiles, hugs, and laughter of your children. 
The Angel Wings Team:
Mrs. Divya, Mrs. Joce, Mrs. Diana, Ms. Nicole, Ms. Michelle, Ms. Tessa, Ms. Glynnis.
A sweet Christmas story, originally told by Maria Montessori:
One day a mom finally decided to let her little boy know that Santa doesn't actually exist. When she told him, he started to laugh and said, "Oh, Mamma! I've known for a long time that Santa Claus didn't exist!" Surprised, the mom asked, "But why didn't you ever tell me?" To which the boy replied, "Because it always made you so happy."
–Maria Montessori, from "The Child in the Family